Limitless Lawyer
podcasts
Amy Sanchez on leadership coaching and finding our path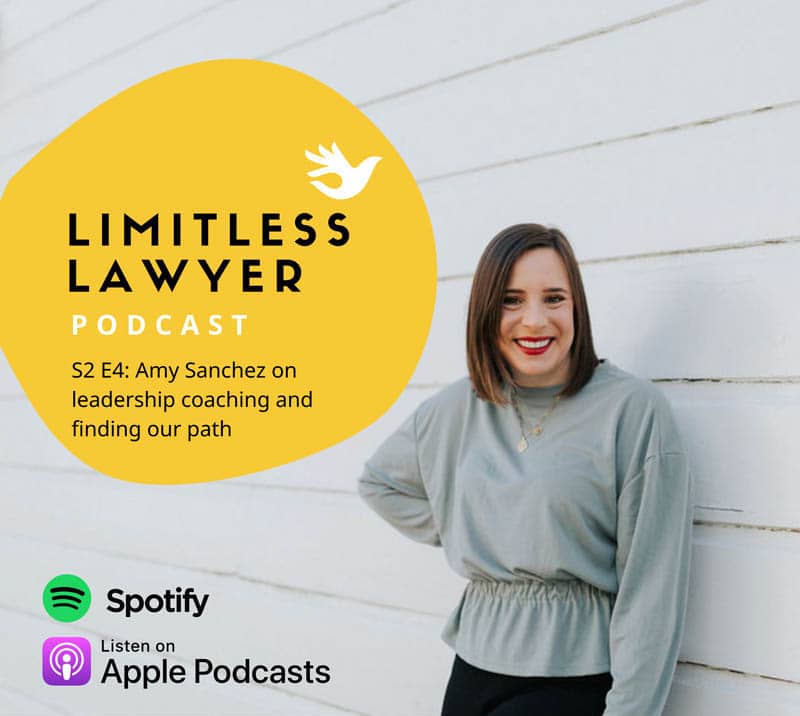 Today on the show I am speaking with the incredible Leadership Coach, Amy Sanchez.
Amy is an amazing career and leadership coach, and I have so much love and respect for Amy. She supported me through my career transition and we wouldn't have this podcast had it not been for working with Amy.
In this episode we dive deep into the "why" behind our career transitions, we share open and honestly the discomfort that lead to our career transitions.
"When you are on a path, and you want to make a change it's super scary."
"You can't get to the rainbow, without the storm."
Tune into this episode & enjoy the conversation.
---